Regular dental cleanings are the key to beautiful, healthy teeth. A thorough cleaning at the practice of DFW cosmetic dentist, Dr. Scott Staffel, will leave your mouth refreshed by removing built-up plaque and tartar that your home toothbrush just can't reach. This accumulated debris can lead to a number of issues, such as cavities, decay, infections, and even tooth loss. Dr. Staffel recommends a professional dental cleaning at least twice a year for the best results. Professional dental tools are used to reach below the gum line to treat and prevent an array of issues. Dental examinations are usually performed in conjunction with the cleanings for optimal oral health.
Dental Cleanings Reviews
"Excellent checkup and cleaning. Very professional."
- P.W. /
RevenueWell /
Aug 02, 2018
"Best cleaning I've ever had! And Dr Staffel was as always perfect addressing my issues that day!"
- J.M. /
RevenueWell /
Jun 06, 2019
"I've been going to Dr Staffel for several years and am very pleased with all aspects.  He does great work and is very reasonably priced and takes an interest in your well being (things I can't say about previous dentist).  On may latest visit he was short handed due to staff vacations but did the cleaning and filled a tooth all in the same visit which save me time and money.  Amazing!"
- B.D. /
Yelp /
Jul 19, 2019
"Dr Staffel and his team take professional care of me each time I have an appointment. Their personable, friendly attitudes help make my visits comfortable and pain free. Val, hygienist, provides the best cleanings I've ever had, hands down, anywhere! They use state of the art equipment, and are taking the expected extra precautions during this pandemic; I felt safe during my latest exam and cleaning. I highly recommend this dentist!"
- C.C. /
Google /
Jul 02, 2020
"Great staff. always super nice. My cleaning was quick and thorough. Thank you Scott!"
- E.C. /
Google /
Aug 05, 2020
Previous
Next
Though most patients experience little to no discomfort from dental cleanings, a topical numbing cream can be used for patients with sensitive teeth or gums. For patients with extreme anxiety or a strong gag reflex, sedation options are also available upon request. The dentist may begin with an ultrasonic instrument to loosen plaque and tartar. Next, hand tools like scalers and curettes can be used to carefully scale or scrape the build-up from the gum line and enamel. Once plaque, tartar, and other debris are removed, the dentist will gently polish the teeth with a special toothpaste and tool. At this time, the dentist can provide further instructions on proper at-home oral care to improve future check-ups.
After a dental cleaning, an oral exam may be conducted to check for any signs of oral cancer and gum disease. For beautiful, strong, and healthy teeth, a patient should establish a good at-home oral care routine, which includes brushing and flossing teeth at least twice a day. Since each patient is different, the dentist may offer specific tips or instructions, such as using a special mouthwash or toothpaste to treat the patient's specific concerns. Since two dental cleanings are recommended per year, a patient should have them roughly 6 months apart for the best results or whenever the dentist suggests. Prolonging dental cleanings can lead to longer appointments and more invasive treatments in the long run.
Since a dental cleaning is considered a necessary preventative care procedure, most dental insurance companies will cover the entire cost of the treatment. Our staff can check with the patient's insurance carrier to determine the level of coverage before the patient pays out-of-pocket. For patients without dental insurance, they should ask about our flexible financing options.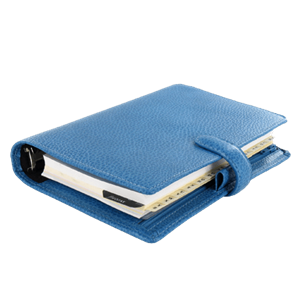 Plan Your Procedure
How Long It Takes

1 Hour
Contact Us
Just like you clean the rest of your body, your mouth should be no different. Even with a proper at-home routine, there are some areas that you just can't address. To get your healthiest, cleanest smile, you should schedule a professional dental cleaning with your dentist at least every 6 months. Routine dental cleanings remove plaque and tartar that have built up over time that can cause gum disease, cavities, and various infections. A cleaning will also provide you with whiter, brighter teeth whiter by polishing the enamel and removing stains. Call to schedule a consultation for a professional cleaning today to save yourself time and trouble later down the road.
Related Procedures
Related Posts