Your trusty toothbrush can't reach every spot in your mouth, which can leave countless places for bothersome bacteria to grow, especially in the back of the mouth. One way to protect these teeth are with sealants placed by Bedford, TX cosmetic dentist, Dr. Scott Staffel. Sealants are thin, flexible, plastic materials that are typically placed on the chewing surface of molars and premolars. The sealants act as a barrier to prevent tartar, plaque, bacteria, and food particles from building up. The sealants blend in naturally with the teeth and can't be felt. This simple procedure is a great way to protect your teeth to keep them healthier and stronger.
Reviews
"Aside from the fact that the entire team here is very understanding and extremely competent, they are down to earth and dont talk over your head. Dr. Staffel and his time were super helpful in quelling my fear of needles and dentists as a whole. Love them"
- R.P. /
Google /
Oct 16, 2020
"I went in with an emergency situation that was handled promptly and throughly even though this was not my regular dentist.  Staff was courteous and friendly. Dr Staffel appeared very knowledgeable and was very interested in learning the complete history of my situation to complete the treatment. He did a great job with the repair. I think I've found the dentist I've been searching for since moving to the DFW ares of Texas."
- A.T. /
Yelp /
Sep 15, 2020
"Our family has been going to Dr. Staffel for years and now our grandchildren go as well. We trust him & the office staff who always makes us feel like family along with the professionalism that is always present Anytime someone asks for a dentist in the local area … we always give them Dr Staffel's number"
- A.A. /
Google /
Aug 03, 2020
"Very thorough and professional. Excellent service. COVID procedures in place. Well done."
- D.F. /
Google /
Jul 31, 2020
"Dr Staffel and his group are truly the best of the best in the dental field. My two children and I have been going to Dr Staffel for 20+ years and the dental care has always been exceptional."
- D.D. /
Yelp /
May 26, 2020
Previous
Next
One of the benefits of sealants is that it's a fast, easy process that normally can be performed without any anesthesia or sedation. Prior to the placement of sealants, the patient's teeth will be cleaned and polished to remove plaque, tartar, and bacteria. Next, the tooth will be gently etched where the sealant will be placed, and afterwards, rinsed and dried. After the tooth has been properly prepped and dried, the dentist will carefully brush on the dental sealant. A special light will be used to set the sealant for about 30 seconds. After all the sealant has dried, the dentist will check the sealant to ensure the patient has complete coverage and the sealant is hardened.
If the patient maintains a proper oral hygiene regimen, including daily brushing and flossing, and sees the dentist on a regular basis, sealants can last upwards of 10 years. The dentist will continuously check the integrity and wear of the sealants at every dental exam. If the sealants are no longer viable, the dentist can reapply a sealant. Patients should also take care to protect the sealants by avoiding stress on the teeth, such as grinding the teeth, using the teeth to open packages, etc. While sealants are usually recommended for young children and teenagers, adults who are prone to cavities may continue to get sealants.
Insurance companies typically cover the costs associated with dental sealants for children and teenagers. Some companies may cover adults, too. If a patient's insurance does not cover the cost of sealants, our practice offers financing options. It's important to note that sealants generally cost less than a filling or other types of treatments.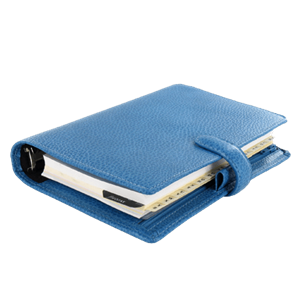 Plan Your Procedure
How Long It Takes

30 Minutes
Contact Us
No matter what stage you are in your life, you could still benefit from dental sealants to protect your teeth from cavities. The fast, easy procedure can help keep cavities at bay and delay decay. In addition, dental sealants can be a great option for patients who want better dental exams and less extensive procedures down the road. Although they can't be seen or felt, dental sealants, combined with proper at-home oral care, can give you a better, healthier smile. Call us today for a consultation.
Related Procedures