Your trusty toothbrush can't reach every spot in your mouth, which can leave countless places for bothersome bacteria to grow, especially in the back of the mouth. One way to protect these teeth are with sealants placed by Bedford, TX cosmetic dentist, Dr. Scott Staffel. Sealants are thin, flexible, plastic materials that are typically placed on the chewing surface of molars and premolars. The sealants act as a barrier to prevent tartar, plaque, bacteria, and food particles from building up. The sealants blend in naturally with the teeth and can't be felt. This simple procedure is a great way to protect your teeth to keep them healthier and stronger.
Reviews
"I really appreciate that I can call with an emergency and be seen in most cases on the same day. The staff really cares about the patients. Dr. Staffel goes above and beyond to make sure the work is satisfactory and works extra hard to insure the treatment is completed in a timely manner"
- M.T. /
Google /
Aug 23, 2022
"Dr Staffel does great work. I've had a lot of dental work done in my life and he is the best. Office staff is very professional and very friendly. I would highly recommend this practice."
- R.H. /
Google /
Jul 15, 2022
"The office staff is friendly, efficient, and helpful. I appreciate how much they care about their patients. Highly recommend!"
- M.S. /
Google /
Jul 26, 2021
"Dr. Stassel is so very kind and patient. His staff is amazing also. Debbie is so sweet, loving and kind! I emailed on their website about the issues with my teeth.. she called me and made my appointment ! They very much care about each and every patient. I have searched for a experienced dentist like Dr Stassel for a very long time to help me with my teeth. He is unbelievable and I am utterly impressed with the whole office. I am still pinching myself that it is really true I found him -what a huge blessing it is in my life. Thank you Dr. Stassel and all your staff again. Patty Tyer"
- P.T. /
Google /
May 06, 2021
"Always awesome!"
- J.A. /
Google /
May 06, 2021
Previous
Next
One of the benefits of sealants is that it's a fast, easy process that normally can be performed without any anesthesia or sedation. Prior to the placement of sealants, the patient's teeth will be cleaned and polished to remove plaque, tartar, and bacteria. Next, the tooth will be gently etched where the sealant will be placed, and afterwards, rinsed and dried. After the tooth has been properly prepped and dried, the dentist will carefully brush on the dental sealant. A special light will be used to set the sealant for about 30 seconds. After all the sealant has dried, the dentist will check the sealant to ensure the patient has complete coverage and the sealant is hardened.
If the patient maintains a proper oral hygiene regimen, including daily brushing and flossing, and sees the dentist on a regular basis, sealants can last upwards of 10 years. The dentist will continuously check the integrity and wear of the sealants at every dental exam. If the sealants are no longer viable, the dentist can reapply a sealant. Patients should also take care to protect the sealants by avoiding stress on the teeth, such as grinding the teeth, using the teeth to open packages, etc. While sealants are usually recommended for young children and teenagers, adults who are prone to cavities may continue to get sealants.
Insurance companies typically cover the costs associated with dental sealants for children and teenagers. Some companies may cover adults, too. If a patient's insurance does not cover the cost of sealants, our practice offers financing options. It's important to note that sealants generally cost less than a filling or other types of treatments.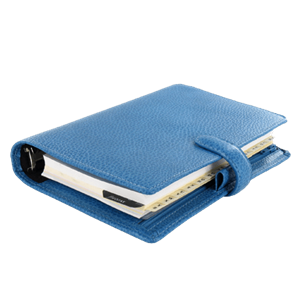 Plan Your Procedure
How Long It Takes

30 Minutes
Contact Us
No matter what stage you are in your life, you could still benefit from dental sealants to protect your teeth from cavities. The fast, easy procedure can help keep cavities at bay and delay decay. In addition, dental sealants can be a great option for patients who want better dental exams and less extensive procedures down the road. Although they can't be seen or felt, dental sealants, combined with proper at-home oral care, can give you a better, healthier smile. Call us today for a consultation.
Related Procedures
Related Post