About Fluoride Treatments
When good oral hygiene habits aren't practiced, this can lead to weakened teeth that can be susceptible to a number of problems. Fluoride treatments may be suggested by Bedford, TX cosmetic dentist, Dr. Scott Staffel, to prevent tooth decay and cavities. Fluoride is a natural mineral that strengthens tooth enamel to make the tooth more resistant to the elements that can cause decay. Fluoride is often recommended for children to protect developing teeth, but the treatment can also be used by adults. At Dr. Staffel's office, fluoride can be given as a gel, rinse, or foam for a simple, effective treatment.
Reviews
"I really appreciate that I can call with an emergency and be seen in most cases on the same day. The staff really cares about the patients. Dr. Staffel goes above and beyond to make sure the work is satisfactory and works extra hard to insure the treatment is completed in a timely manner"
- M.T. /
Google /
Aug 23, 2022
"Dr Staffel does great work. I've had a lot of dental work done in my life and he is the best. Office staff is very professional and very friendly. I would highly recommend this practice."
- R.H. /
Google /
Jul 15, 2022
"The office staff is friendly, efficient, and helpful. I appreciate how much they care about their patients. Highly recommend!"
- M.S. /
Google /
Jul 26, 2021
"Dr. Stassel is so very kind and patient. His staff is amazing also. Debbie is so sweet, loving and kind! I emailed on their website about the issues with my teeth.. she called me and made my appointment ! They very much care about each and every patient. I have searched for a experienced dentist like Dr Stassel for a very long time to help me with my teeth. He is unbelievable and I am utterly impressed with the whole office. I am still pinching myself that it is really true I found him -what a huge blessing it is in my life. Thank you Dr. Stassel and all your staff again. Patty Tyer"
- P.T. /
Google /
May 06, 2021
"Always awesome!"
- J.A. /
Google /
May 06, 2021
Previous
Next
Typically, fluoride treatments are given at a patient's dental exam or cleaning about every 6 months. Depending on the patient's condition, the dentist can recommend a different timeframe. Clean teeth are dried to prevent diluting the strength of the fluoride. The treatment is then administered to the patient as a gel, foam, or rinse. If given as a gel or foam, the fluoride is left on for 1 – 4 minutes. To make fluoride treatments easier, the dentist will often add a flavor chosen by the patient. Once the treatment is complete, patients will be instructed to spit out all remaining fluoride in their mouth.
To ensure the fluoride fully penetrates the enamel, patients should not drink, eat, or smoke for at least 30 minutes after their fluoride treatment. If any of the fluoride is swallowed, temporary nausea could result that usually doesn't last more than 24 hours. While fluoride can be dangerous in high doses, special care is taken to give each patient a safe level of fluoride during the in-office treatment.
Since fluoride treatments are considered a preventative measure, two treatments per year are normally covered by insurance for children aged 6 months – 16 years old as their teeth are developing. On the other hand, insurance coverage for adult fluoride treatments varies, so a patient should check ahead with their insurance carrier. For patients who aren't covered or without dental insurance, our practice offers several payment options.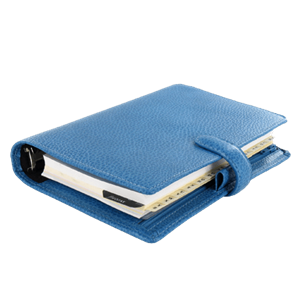 To protect children's developing teeth or the teeth of adults prone to cavities, a professional fluoride treatment is often recommended. The treatment can be given after your dental exam and cleaning to strengthen and protect dental enamel. If you think you could benefit from additional fluoride, ask your dentist if in-office fluoride treatments are right for you or your child to decrease the risk of cavities and decay for better oral health. Call us today for a consultation.
Related Procedures
Related Post