A dental exam is perhaps the best thing that you can do for your overall oral health. The annual examination allows Bedford, TX cosmetic dentist, Dr. Scott Staffel, to check for any problems and help prevent further damage. The exam checks the health of the teeth, gums, and jaw through the use of a visual exam, digital X-rays, the laser decay detector, the diode laser, and an intra-oral camera. At this time, Dr. Staffel can also conduct an oral cancer exam. If any concerns are visible, Dr. Staffel can begin to customize a treatment plan to improve a patient's oral health.
Dental Examination Reviews
"Love you guys! Dr Staffel and his staff are kind and caring. Thank you for making me feel so welcome when I was a new patient last year!"
- S.L. /
Facebook /
Nov 02, 2016
"Very professional staff. Clean office. Debbie, the dental assistant, was great. She took care of me initially. did well taking xrays and made sure all my concerns were addressed. The dentist listened well, addressed all areas of concern and then some. He did a very thorough exam, took his time, and fully explained my treatment plan. I definitely recommend this office and will now be getting my oral care here."
- C.M. /
Google /
Sep 11, 2018
"Very insightful and helpful. So far I have only got my teeth cleaned but the staff is outstanding and some of the kindest people I've ever met...."
- Anonymous /
Dr. Oogle /
Jun 08, 2016
"Great Place to get your smile on :)"
- S.H. /
Yelp /
Jan 18, 2012
"Appointment date: Dec 2014 I have high dental anxiety and Dr. Staffel helps me through it so I have a positive experience when I go to his office. I just had my teeth bleached for the first time and I was really scared because I have very sensitive teeth- Dr. Staffel talked with me, eased my concerns and Lindsey was absolutely awesome. I am so grateful to her for helping me thorugh the procedure with no pain at all. If you need your teeth whitened, I would recommend calling soon. Dr. Staffel has a $200 off special going on certain days in December."
- D.M. /
Google /
Oct 25, 2015
Previous
Next
Prior to the dental exam, the dentist and patient will discuss the patient's recent health, including any current medications, illnesses, and surgeries. The dentist will also ask the patient about any areas of concern involving oral health. The dentist will first take digital X-rays to get a detailed assessment of the teeth, gums, and bones. Next, the dentist will perform a visual check of the mouth and then touch various areas for signs of oral cancer, decay, and disease. The dentist will also utilize probing tools to check the health of the gums by measuring the depth of the gum pockets and look for any areas of inflammation.
If the dentist detects any areas of concern during the examination, he or she will discuss with the patient about possible preventative measures that may be performed at the office or at home. These can include different at-home techniques, such as the use of special toothpaste or mouthwash. For serious issues, the dentist can go over all available options and begin to customize a treatment plan. The dentist will let the patient know when they should schedule their next dental exam to check on their progress. Patients should keep in mind that further testing may be needed or a referral to a specialist might be necessary.
While the cost for an annual dental examination varies among dental practices, patients should expect it to cost between $100 – $300. If you have insurance, our front office staff can consult with your carrier prior to the exam since many companies cover this treatment up to 100%. Patients paying out-of-pocket may discuss payment options during their consultation.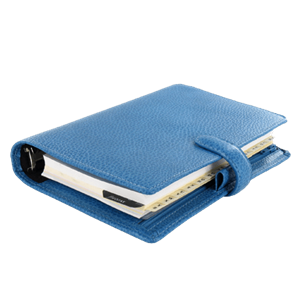 Plan Your Procedure
How Long It Takes

30 Minutes
Contact Us
Scheduling and attending your annual dental examination is critical in keeping your entire mouth healthy and looking good. The dental exam will assess your teeth, gums, and jaw in order to determine if there are any issues. With regular dental exams, your dentist can notice subtle changes that can provide faster, more effective treatments, if problems do arise. A few minutes in the dentist's chair for an annual dental exam can save you hours of time and discomfort in the future with extensive procedures and prolonged recovery time.
Related Procedures
Related Posts