About Tooth-Colored Fillings
Composite-resin fillings, also known as tooth-colored fillings, are used when Bedford, TX cosmetic dentist, Dr. Scott Staffel, finds areas of tooth decay or cavities. Similar to traditional metal fillings, composite-resin fillings are used to fill in cavities, and seal the area to prevent further damage. Fillings are good for small areas of decay. Since these fillings are tooth-colored, they blend in seamlessly with the rest of a patient's natural teeth for a beautiful, unnoticed finish. At Scott M. Staffel, D.D.S., the Isolite system is used to provide a patient with extreme comfort and better results. After this simple procedure, with proper care and maintenance, tooth-colored fillings can last upwards of 10 years.
Reviews
"I really appreciate that I can call with an emergency and be seen in most cases on the same day. The staff really cares about the patients. Dr. Staffel goes above and beyond to make sure the work is satisfactory and works extra hard to insure the treatment is completed in a timely manner"
- M.T. /
Google /
Aug 23, 2022
"Dr Staffel does great work. I've had a lot of dental work done in my life and he is the best. Office staff is very professional and very friendly. I would highly recommend this practice."
- R.H. /
Google /
Jul 15, 2022
"The office staff is friendly, efficient, and helpful. I appreciate how much they care about their patients. Highly recommend!"
- M.S. /
Google /
Jul 26, 2021
"Dr. Stassel is so very kind and patient. His staff is amazing also. Debbie is so sweet, loving and kind! I emailed on their website about the issues with my teeth.. she called me and made my appointment ! They very much care about each and every patient. I have searched for a experienced dentist like Dr Stassel for a very long time to help me with my teeth. He is unbelievable and I am utterly impressed with the whole office. I am still pinching myself that it is really true I found him -what a huge blessing it is in my life. Thank you Dr. Stassel and all your staff again. Patty Tyer"
- P.T. /
Google /
May 06, 2021
"Always awesome!"
- J.A. /
Google /
May 06, 2021
Previous
Next
Composite-resin fillings are performed in the dentist's office with the patient under local anesthesia to minimize any pain and discomfort. Once the patient is properly prepped, the dentist uses a drill to carefully remove the decayed area of the enamel. The dentist will then etch the tooth with an acid gel to bond the composite-resin filling. After the resin is applied, it will be hardened with a special light. As the process continues, the dentist will continue to apply layers of resin and harden them with the light until the tooth is strong and even, and the cavity is properly filled and sealed. Any remaining resin will be polished and smoothed with the drill for a natural-looking appearance.
Once the filling is placed and has hardened, the dentist will polish the tooth to create smooth, comfortable edges. Once the anesthesia wears off, patients may notice a heightened sensitivity to hot, cold, and/or sweet foods and beverages, as well as light pressure. The sensitivity is only temporary and should subside in approximately 1 – 2 weeks. Patients should practice proper oral hygiene, which includes brushing, flossing, and using mouthwash on a daily basis. In addition, a patient should continue to visit the dentist for regular dental exams and cleanings. The dentist will assess any fillings and determine whether or not they need to be removed and/or replaced. Composite-resin fillings typically last up to 10 years.
Since composite-resin fillings can be a necessity, many dental insurance companies will cover part of the cost of a tooth-colored filling. This usually holds true whether it is a new filling or a replacement for a traditional metal filling. Our office gladly helps patients work with their insurance carrier to determine the amount of coverage and any out-of-pocket costs during the consultation. Please inquire about pricing during your consult with our dentist.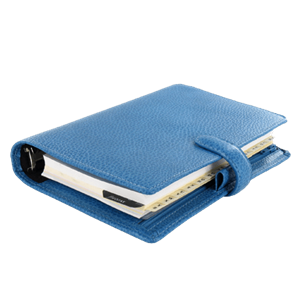 Plan Your Procedure
How Long It Takes

1 - 2 Hours
Contact Us
Cavities can happen to anyone, but they don't have to ruin the appearance and function of your teeth with tooth-colored fillings. Resin composite fillings cover areas of tooth decay and strengthen the tooth while matching your natural tooth color to blend seamlessly. Talk to your dentist about how tooth-colored fillings can repair your teeth while keeping your smile beautiful.
Related Procedures
Related Post