Can Gum Disease Affect COVID-19 Issues?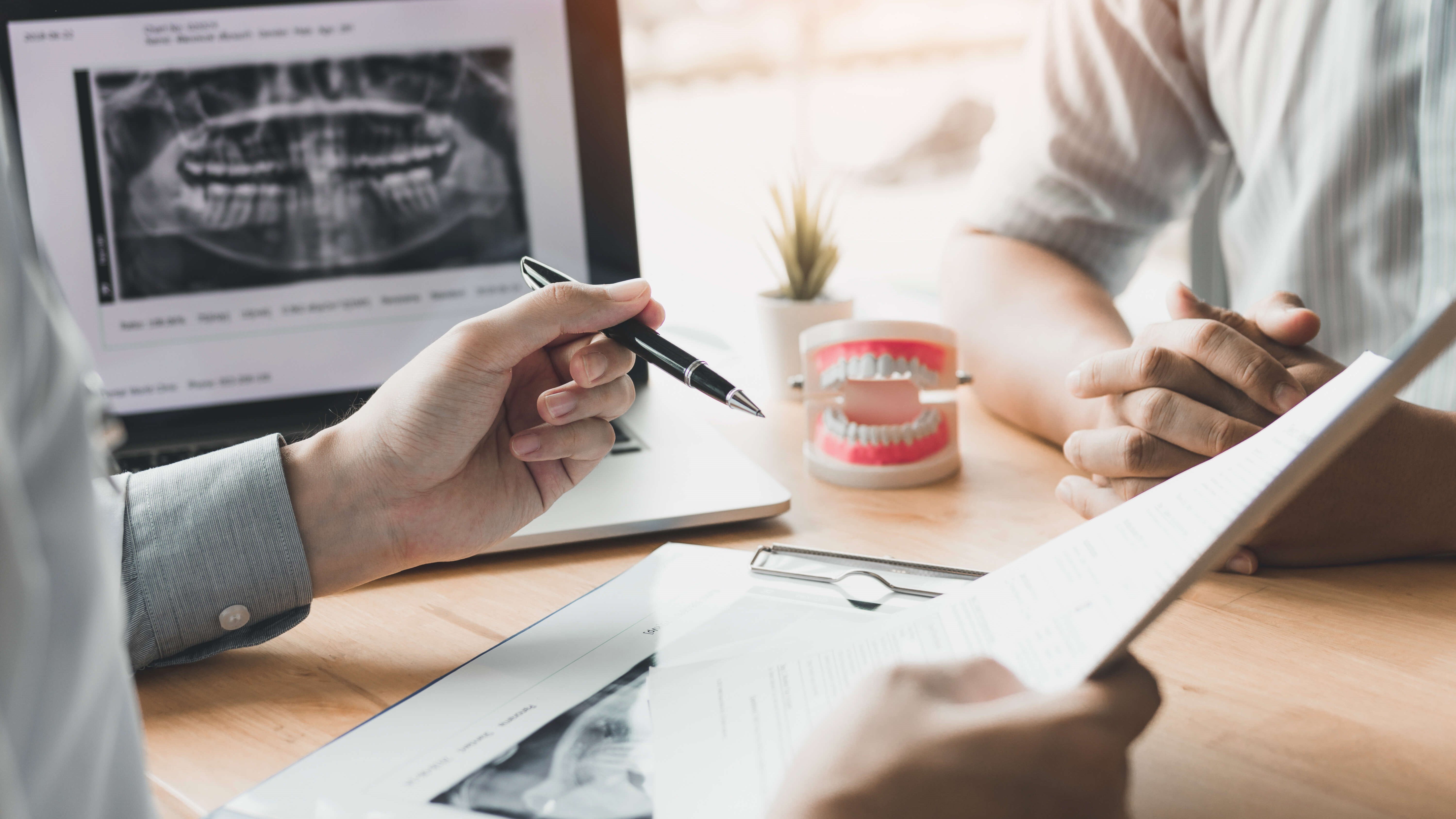 Many people can get anxious when going to the dentist. As C0VID-19 continues to spread, this can make that anxiety rise more for those people. Dr. Staffel answers some of the questions about visiting a dentist during COVID-19 and reasons you shouldn't delay dental cleanings if you don't have to. 
What is Gum Disease?
Periodontal Disease (gum disease) is an infection of the soft tissue of the mouth. As the disease progresses, it destroys bone and causes tooth loss. Gum disease is caused by plaque and tartar that builds up on teeth and has bacteria that eventually breaks down the bone. The three main factors that play a role in susceptibility of gum disease would be genetics, smokers and diabetics.
Could Gum Disease Affect Your Risk of Covid-Related Complications?
Yes. There are recent studies that found Your oral health does play a role with COVID-19, especially patients that have periodontal disease. Inflammatory cells with periodontal disease can cause blood clotting. In a recent study, patients with the most severe form of gum disease were 3x more likely to experience: death, ICU admissions, and put on ventilators. This was also verified by blood studies indicating increase in inflammatory cells, blood clotting D-dimer levels and white blood cells. 
How Can I prevent Gum Disease
You can prevent gum disease by practicing good oral hygeine. This includes brushing and flossing regularly as well as preventative maintenance from regular visits to the dentist. If you are consistent with keeping your mouth and teeth clean, you will give yourself the best chance to prevent gum disease.
Is it Safe To Go To the Dentist During Covid-19?
Yes. Dental offices take many precautions to prevent any contraction of COVID-19. In a recent study, rates of infection of Covid-19 for dental hygienists were far lower than other health professionals, although slightly higher than the general population. Due to our implementation of protective procedures at Scott M. Staffel DDS, we create a very safe environment for the staff and patients. 
If someone is considered "high-risk" for COVID-19 related issues, we would recommend them speaking to their doctor prior to scheduling an appointment. Overall, patients shouldn't put off going to the dentist as they need to keep their mouth and teeth as clean as possible. 
Precautions We Are Taking 
At Scott M. Staffel DDS, we start the C0VID-19 screening process on the phone prior to the appointment. When a patient arrives, our team will take their temperature to ensure they don't have a fever. We are seeing less patients, using protective equipment, and adhering to all protocols. 
If you are looking to find a dentist with a safe environment for patients, reach out to our dental office located in Bedford, TX.