Straightening your teeth has never been easier than with Invisalign. The convenient and comfortable Invisalign system can help you achieve the straighter, improved teeth you always dreamed of. Bedford, TX cosmetic dentist, Dr. Scott Staffel, will custom design a series of aligners to properly align your teeth without the need for old-fashioned, uncomfortable metal braces. The plastic aligners are virtually invisible and work to gently and gradually shift teeth into their proper place. The aligners can be easily removed while eating, drinking, brushing, and flossing. Most patients can achieve full results in 12 – 18 months.
Reviews
"I really appreciate that I can call with an emergency and be seen in most cases on the same day. The staff really cares about the patients. Dr. Staffel goes above and beyond to make sure the work is satisfactory and works extra hard to insure the treatment is completed in a timely manner"
- M.T. /
Google /
Aug 23, 2022
"Dr Staffel does great work. I've had a lot of dental work done in my life and he is the best. Office staff is very professional and very friendly. I would highly recommend this practice."
- R.H. /
Google /
Jul 15, 2022
"The office staff is friendly, efficient, and helpful. I appreciate how much they care about their patients. Highly recommend!"
- M.S. /
Google /
Jul 26, 2021
"Dr. Stassel is so very kind and patient. His staff is amazing also. Debbie is so sweet, loving and kind! I emailed on their website about the issues with my teeth.. she called me and made my appointment ! They very much care about each and every patient. I have searched for a experienced dentist like Dr Stassel for a very long time to help me with my teeth. He is unbelievable and I am utterly impressed with the whole office. I am still pinching myself that it is really true I found him -what a huge blessing it is in my life. Thank you Dr. Stassel and all your staff again. Patty Tyer"
- P.T. /
Google /
May 06, 2021
"Always awesome!"
- J.A. /
Google /
May 06, 2021
Previous
Next
If you are determined to be a good candidate for Invisalign, your treatment will begin with your dentist taking digital X-rays and dental impressions, which will be used to create your first set of teeth aligners. Your dentist will go over instructions so you know how to wear and care for your aligners, as well as when you can remove them. Invisalign aligners typically should be worn 20 – 22 hours per day for the best results.
Most aligners will be worn for two weeks before the patient switches to a new set, but this can vary based on the patient's progress and treatment plan. Dental visits are usually scheduled about every 6 weeks to check the fit of the current aligners and take impressions for new trays, and make any needed adjustments. As your treatment progresses, your dentist will be able to give you a better estimate of how long you will need to wear Invisalign, but the average patient wears aligners for about 12 – 18 months.
After the patient's teeth are in proper alignment from Invisalign, it is important to use a retainer recommended by your dentist to maintain results. A retainer will not need to be worn as many hours per day as Invisalign teeth aligners. While most patients only wear their retainer at night, this will be determined by your dentist to meet your needs. Patients should continue to visit their dentist twice a year for professional cleanings and exams and follow a good at-home oral care regimen to keep the newly straightened teeth healthy and beautiful.
The cost of Invisalign varies from patient to patient and the total cost will depend on the complexity of the patient's case, such as how many sets of aligners are created during the treatment period. Dental insurance may cover some of the cost of Invisalign, but this varies greatly depending on the insurance carrier. Our front office staff can contact your insurance to determine what will be covered by insurance and what your personal responsibility will be. Our office can also help make Invisalign more affordable through our payment options and financing plans.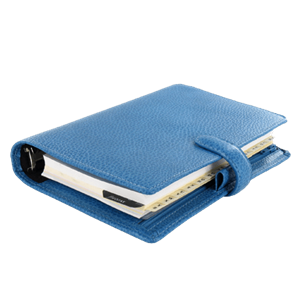 For adults and older teens who have a nice smile, but need a little extra help getting to a perfectly straight and beautiful smile, Invisalign clear teeth aligners can help you achieve your goal in comfort and style. With a series of clear, removable aligners that are virtually undetectable, you can have your best smile without cumbersome, unattractive, and uncomfortable metal braces. Talk to your dentist about your teeth straightening concerns and decide if Invisalign is right for you to get you on the road toward a better smile and greater confidence.
Read More about Invisalign Here
Related Procedures
Related Post