About Oral-Conscious Sedation
It's not uncommon for patients to get incredibly anxious and downright frightened before a trip to the dentist. For those patients, Bedford, TX cosmetic dentist, Dr. Scott Staffel, can offer oral-conscious sedation to leave a patient relaxed and comfortable during a procedure. Delivered in pill form, the sedation is taken about an hour before a procedure. Depending on the patient's condition and the type of procedure, Dr. Staffel can give anything from mild to moderate sedation. With mild sedation, the patient will feel drowsy, but typically will not fall asleep. On the other hand, moderate sedation may cause a patient to lightly sleep. Since oral-conscious sedation is in a pill form, its potency can't be altered once given.
Reviews
"I really appreciate that I can call with an emergency and be seen in most cases on the same day. The staff really cares about the patients. Dr. Staffel goes above and beyond to make sure the work is satisfactory and works extra hard to insure the treatment is completed in a timely manner"
- M.T. /
Google /
Aug 23, 2022
"Dr Staffel does great work. I've had a lot of dental work done in my life and he is the best. Office staff is very professional and very friendly. I would highly recommend this practice."
- R.H. /
Google /
Jul 15, 2022
"The office staff is friendly, efficient, and helpful. I appreciate how much they care about their patients. Highly recommend!"
- M.S. /
Google /
Jul 26, 2021
"Dr. Stassel is so very kind and patient. His staff is amazing also. Debbie is so sweet, loving and kind! I emailed on their website about the issues with my teeth.. she called me and made my appointment ! They very much care about each and every patient. I have searched for a experienced dentist like Dr Stassel for a very long time to help me with my teeth. He is unbelievable and I am utterly impressed with the whole office. I am still pinching myself that it is really true I found him -what a huge blessing it is in my life. Thank you Dr. Stassel and all your staff again. Patty Tyer"
- P.T. /
Google /
May 06, 2021
"Always awesome!"
- J.A. /
Google /
May 06, 2021
Previous
Next
During a consultation, the patient will speak with the dentist about his or her medical history, medications, and any allergies to determine if the patient is a good candidate for oral-conscious sedation. If oral-conscious sedation is deemed appropriate, the doctor will prescribe the pill for the patient to take about one hour before their procedure. Due to the effects of the sedation, the patient will not be able to drive to or from their appointment and will need to be accompanied by a responsible adult. During the procedure, the patient will be able to hear the dentist and to follow any instructions. Some patients may fall asleep during the procedure, but they can be easily awoken once the procedure is completed.
Following oral-conscious sedation, patients should not drive for at least 24 hours, so the dentist recommends that each patient have a responsible adult take him or her home after the procedure. While the patient usually remains conscious during the procedure, the sedation can lead to short-term memory loss, where the patient often forgets the procedure. Oral-conscious sedation is generally safe, but some patients may experience temporary nausea. Any unusual side effects or lasting pain should be reported to the dentist immediately to ensure the safety of the patient.
Depending on the patient's insurance coverage, some or all of the cost of oral-conscious sedation may be covered. It's important to contact your insurance provider prior to a procedure to confirm coverage. If patients have to pay themselves, our office accepts many forms of payment and we can also connect patients to medical financing plans.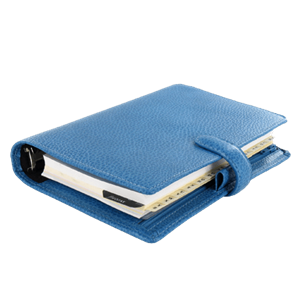 Learn Your Sedation Options
Whether you are having a longer, extensive procedure, have extreme anxiety, or have fear surrounding a trip to the dentist, then oral-conscious sedation could be right for you. The sedation can help keep you calm and comfortable throughout your procedure. For more information, schedule a consultation with the dentist and learn more about sedation options, including oral-conscious sedation. Give us a call today.
Related Procedures