About Oral-Conscious Sedation
It's not uncommon for patients to get incredibly anxious and downright frightened before a trip to the dentist. For those patients, Bedford, TX cosmetic dentist, Dr. Scott Staffel, can offer oral-conscious sedation to leave a patient relaxed and comfortable during a procedure. Delivered in pill form, the sedation is taken about an hour before a procedure. Depending on the patient's condition and the type of procedure, Dr. Staffel can give anything from mild to moderate sedation. With mild sedation, the patient will feel drowsy, but typically will not fall asleep. On the other hand, moderate sedation may cause a patient to lightly sleep. Since oral-conscious sedation is in a pill form, its potency can't be altered once given.
Reviews
"Aside from the fact that the entire team here is very understanding and extremely competent, they are down to earth and dont talk over your head. Dr. Staffel and his time were super helpful in quelling my fear of needles and dentists as a whole. Love them"
- R.P. /
Google /
Oct 16, 2020
"I went in with an emergency situation that was handled promptly and throughly even though this was not my regular dentist.  Staff was courteous and friendly. Dr Staffel appeared very knowledgeable and was very interested in learning the complete history of my situation to complete the treatment. He did a great job with the repair. I think I've found the dentist I've been searching for since moving to the DFW ares of Texas."
- A.T. /
Yelp /
Sep 15, 2020
"Our family has been going to Dr. Staffel for years and now our grandchildren go as well. We trust him & the office staff who always makes us feel like family along with the professionalism that is always present Anytime someone asks for a dentist in the local area … we always give them Dr Staffel's number"
- A.A. /
Google /
Aug 03, 2020
"Very thorough and professional. Excellent service. COVID procedures in place. Well done."
- D.F. /
Google /
Jul 31, 2020
"Dr Staffel and his group are truly the best of the best in the dental field. My two children and I have been going to Dr Staffel for 20+ years and the dental care has always been exceptional."
- D.D. /
Yelp /
May 26, 2020
Previous
Next
During a consultation, the patient will speak with the dentist about his or her medical history, medications, and any allergies to determine if the patient is a good candidate for oral-conscious sedation. If oral-conscious sedation is deemed appropriate, the doctor will prescribe the pill for the patient to take about one hour before their procedure. Due to the effects of the sedation, the patient will not be able to drive to or from their appointment and will need to be accompanied by a responsible adult. During the procedure, the patient will be able to hear the dentist and to follow any instructions. Some patients may fall asleep during the procedure, but they can be easily awoken once the procedure is completed.
Following oral-conscious sedation, patients should not drive for at least 24 hours, so the dentist recommends that each patient have a responsible adult take him or her home after the procedure. While the patient usually remains conscious during the procedure, the sedation can lead to short-term memory loss, where the patient often forgets the procedure. Oral-conscious sedation is generally safe, but some patients may experience temporary nausea. Any unusual side effects or lasting pain should be reported to the dentist immediately to ensure the safety of the patient.
Depending on the patient's insurance coverage, some or all of the cost of oral-conscious sedation may be covered. It's important to contact your insurance provider prior to a procedure to confirm coverage. If patients have to pay themselves, our office accepts many forms of payment and we can also connect patients to medical financing plans.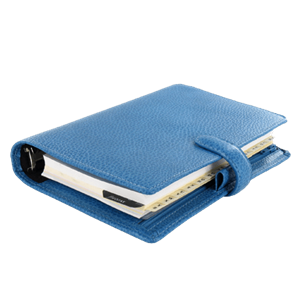 Learn Your Sedation Options
Whether you are having a longer, extensive procedure, have extreme anxiety, or have fear surrounding a trip to the dentist, then oral-conscious sedation could be right for you. The sedation can help keep you calm and comfortable throughout your procedure. For more information, schedule a consultation with the dentist and learn more about sedation options, including oral-conscious sedation. Give us a call today.
Related Procedures