You've probably heard it referred to as "laughing gas" or "happy gas," but nitrous oxide has a serious purpose as a form of sedation. This type of sedation is inhaled in order to fully sedate a patient during a dental procedure. DFW cosmetic dentist, Dr. Scott Staffel, uses nitrous oxide to provide sedation for a short period of time for safe and reliable results. The gas is colorless and odorless, and is simply inhaled through a special mask. Dr. Staffel can control the amount of gas that you receive throughout the procedure. Although you won't fall asleep, you will feel deeply relaxed and comfortable. Best of all, the gas wears off quickly once it's turned off.
Reviews
"Aside from the fact that the entire team here is very understanding and extremely competent, they are down to earth and dont talk over your head. Dr. Staffel and his time were super helpful in quelling my fear of needles and dentists as a whole. Love them"
- R.P. /
Google /
Oct 16, 2020
"I went in with an emergency situation that was handled promptly and throughly even though this was not my regular dentist.  Staff was courteous and friendly. Dr Staffel appeared very knowledgeable and was very interested in learning the complete history of my situation to complete the treatment. He did a great job with the repair. I think I've found the dentist I've been searching for since moving to the DFW ares of Texas."
- A.T. /
Yelp /
Sep 15, 2020
"Our family has been going to Dr. Staffel for years and now our grandchildren go as well. We trust him & the office staff who always makes us feel like family along with the professionalism that is always present Anytime someone asks for a dentist in the local area … we always give them Dr Staffel's number"
- A.A. /
Google /
Aug 03, 2020
"Very thorough and professional. Excellent service. COVID procedures in place. Well done."
- D.F. /
Google /
Jul 31, 2020
"Dr Staffel and his group are truly the best of the best in the dental field. My two children and I have been going to Dr Staffel for 20+ years and the dental care has always been exceptional."
- D.D. /
Yelp /
May 26, 2020
Previous
Next
Prior to receiving nitrous oxide, the patient will meet with the dentist to determine whether he or she is a good candidate. Once it's determined that the gas is safe for the patient, the patient will be given thorough information about the sedation. Oxygen is usually added to the nitrous oxide gas for safer, more reliable results. The dentist will begin the sedation by placing a special hood over the patient's nose, which will be inhaled as the patient breathes naturally. Within minutes, the patient will begin to feel light-headed as the nitrous oxide begins to kick in. The patient will then experience a tingling sensation, usually in the arms and legs, or a warm, vibrating feeling throughout the body.
Once the patient is fully sedated, the nitrous oxide gas will make the patient experience a sense of euphoria and the procedure will be performed without any discomfort. The nitrous oxide can be used as long as it is needed, and can be switched on and off by the dentist, depending on the patient's needs.
Once the nitrous oxide is turned off, the gas and its effects will leave the body in minutes, so he or she can drive home safely and continue with daily activities after a procedure. Since nitrous oxide is considered safe for the majority of patients, there are usually no negative side effects associated with the gas. However, some patients may experience slight nausea, so the dentist may recommend that the patient eat a light meal before the procedure.
Depending on the reasons for nitrous oxide, the insurance coverage of nitrous oxide sedation will vary. When sedation is needed for a medically necessary procedure, it is usually covered at least in part by the patient's insurance plan. If the nitrous oxide is administered simply at the request of the patient due to fear or anxiety, the insurance company may not cover the cost. A patient should confirm coverage with the insurance carrier prior to a procedure.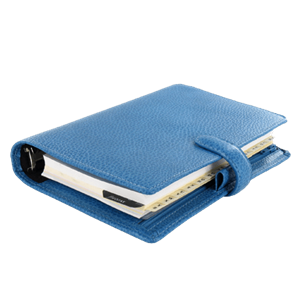 If you feel extremely anxious, nervous, or scared prior to a dental visit, you should inquire about nitrous oxide sedation prior to your procedure, whether it is a routine cleaning or a longer, more invasive treatment. We can answer any questions you may have about sedation and address any concerns. Please contact us today to schedule your consultation to learn more about nitrous oxide gas and other sedation options.
Related Procedures