If you wake up with a sore mouth, chronic mouth pain or inflammation, and even headaches, it could be due to bruxism (teeth grinding) or clenching your jaw while you sleep. Not only is the condition painful, but it can lead to other oral health issues, such as broken, chipped, and damaged teeth that may eventually need to be extracted. To avoid all of the problems associated with teeth grinding and jaw clenching, Bedford, TX cosmetic dentist, Dr. Scott Staffel, offers custom-made night guards. The night guards are designed to specifically fit your mouth to protect your teeth and jaws while you sleep. The custom guards offer great protection, are made of the highest quality materials, and are extremely durable.
Reviews
"The office staff is friendly, efficient, and helpful. I appreciate how much they care about their patients. Highly recommend!"
- M.S. /
Google /
Jul 26, 2021
"Dr. Stassel is so very kind and patient. His staff is amazing also. Debbie is so sweet, loving and kind! I emailed on their website about the issues with my teeth.. she called me and made my appointment ! They very much care about each and every patient. I have searched for a experienced dentist like Dr Stassel for a very long time to help me with my teeth. He is unbelievable and I am utterly impressed with the whole office. I am still pinching myself that it is really true I found him -what a huge blessing it is in my life. Thank you Dr. Stassel and all your staff again. Patty Tyer"
- P.T. /
Google /
May 06, 2021
"Always awesome!"
- J.A. /
Google /
May 06, 2021
"Very detailed Denistry. Good work. Highly recommend."
- A.T. /
Google /
Apr 07, 2021
"Aside from the fact that the entire team here is very understanding and extremely competent, they are down to earth and dont talk over your head. Dr. Staffel and his time were super helpful in quelling my fear of needles and dentists as a whole. Love them"
- R.P. /
Google /
Oct 22, 2020
Previous
Next
To begin the process of customizing a night guard, the dentist will make impressions and take digital X-rays of both the upper and lower teeth, which will then be sent to a dental laboratory. The custom-fit night guard will be crafted from high-quality, durable materials and returned to the dentist once completed. The patient will return to the dental office to have the night guard checked and fitted by the dentist. Any minor adjustments can be made to ensure maximum comfort.
While fitting the night guard, the dentist will give the patient explicit care instructions on how to clean and store the night guard to keep it in optimal shape. With proper care, a night guard can be used for several years. The patient should clean the mouth guard before and after each use to prevent the build-up of bacteria and other germs. The dentist will check for general wear and tear at future dental appointments and determine when the night guard should be repaired or replaced.
If a patient suffers from teeth grinding and has visible wear and tear on the teeth as a result, a portion or all of the cost for a custom night guard may be covered by dental insurance. Our office can confirm your insurance benefits through your carrier to determine any out-of-pocket costs. For patients without insurance or if insurance won't cover a night guard, we accept many forms of payment and have financing plans available.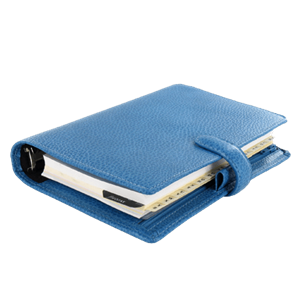 Protecting your teeth, jaw, and overall oral health should be a priority even when you're asleep. A custom night guard from your dentist can protect you from grinding your teeth and clenching your jaw at night and prevent you from waking up with a headache, mouth pain, and can ultimately save your teeth. Get a better night's sleep and protect your teeth from future problems with a custom night guard. Call us today to get started.
Related Procedures