Losing teeth can happen at any age and commonly occurs because of accidents, trauma, tooth decay, and a variety of oral diseases. Whether a patient loses some or all of his or her teeth, removable dentures can be a fantastic option to restore form and function. Bedford, TX cosmetic dentist, Dr. Scott Staffel, can have full or partial dentures custom-made to fit securely, comfortably, and naturally in a patient's mouth. Dentures are convenient since they can be easily removed whenever needed. While in the mouth, the dentures can help the patient retain the shape of the mouth, and can also help a patient to eat and speak properly. Dentures are held securely in place with adhesive on the upper and/or lower arches of the mouth.
Reviews
"I really appreciate that I can call with an emergency and be seen in most cases on the same day. The staff really cares about the patients. Dr. Staffel goes above and beyond to make sure the work is satisfactory and works extra hard to insure the treatment is completed in a timely manner"
- M.T. /
Google /
Aug 23, 2022
"Dr Staffel does great work. I've had a lot of dental work done in my life and he is the best. Office staff is very professional and very friendly. I would highly recommend this practice."
- R.H. /
Google /
Jul 15, 2022
"The office staff is friendly, efficient, and helpful. I appreciate how much they care about their patients. Highly recommend!"
- M.S. /
Google /
Jul 26, 2021
"Dr. Stassel is so very kind and patient. His staff is amazing also. Debbie is so sweet, loving and kind! I emailed on their website about the issues with my teeth.. she called me and made my appointment ! They very much care about each and every patient. I have searched for a experienced dentist like Dr Stassel for a very long time to help me with my teeth. He is unbelievable and I am utterly impressed with the whole office. I am still pinching myself that it is really true I found him -what a huge blessing it is in my life. Thank you Dr. Stassel and all your staff again. Patty Tyer"
- P.T. /
Google /
May 06, 2021
"Always awesome!"
- J.A. /
Google /
May 06, 2021
Previous
Next
Before dentures can be created and placed, the dentist must prepare the patient's mouth, which may include extractions, cleanings, or filing down the natural teeth. After the mouth is properly prepared, digital X-rays and impressions will be taken of the teeth and sent to a dental laboratory where the custom dentures will be created. While the permanent dentures are being created, the dentist will give the patient temporary dentures to wear. When the custom dentures are completed, the dentist will place the dentures and adjust as needed to give the patient the most comfortable and secure fit possible.
If needed, a patient may schedule a follow-up appointment after the dentures are first fitted so the dentist can check and adjust the fit if dentures are uncomfortable or ill-fitting. Care instructions for dentures will be provided by the dentist to help the patient keep the dentures clean and in good condition for as long as possible. Removable dentures can last anywhere from 2 – 10 years with proper care, including regular dental exams as recommended by the dentist. During these exams, the dentist will check the wear of the dentures and the health of the gums, teeth, and overall mouth. The dentist can also recommend products to use, such as special toothpastes, to keep the dentures in optimal shape.
Complete and partial dentures are usually covered partially or fully by dental insurance. If you have insurance, our office will contact your carrier to determine what, if any, your insurance will pay, and your personal cost. Please talk to your dentist about payment options and financing plans that are available in our office.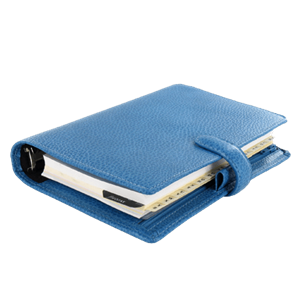 Plan Your Procedure
Follow Up Time

1 Week
Contact Us
If you are having trouble speaking and eating due to your missing teeth, full or partial custom dentures can help restore the appearance and function of your teeth. All dentures are completely customized with the materials, colors, size, and shapes needed to match your mouth and face to give you your best fit and an attractive, natural-looking smile. Contact our office as soon as possible to learn more.
Related Procedures